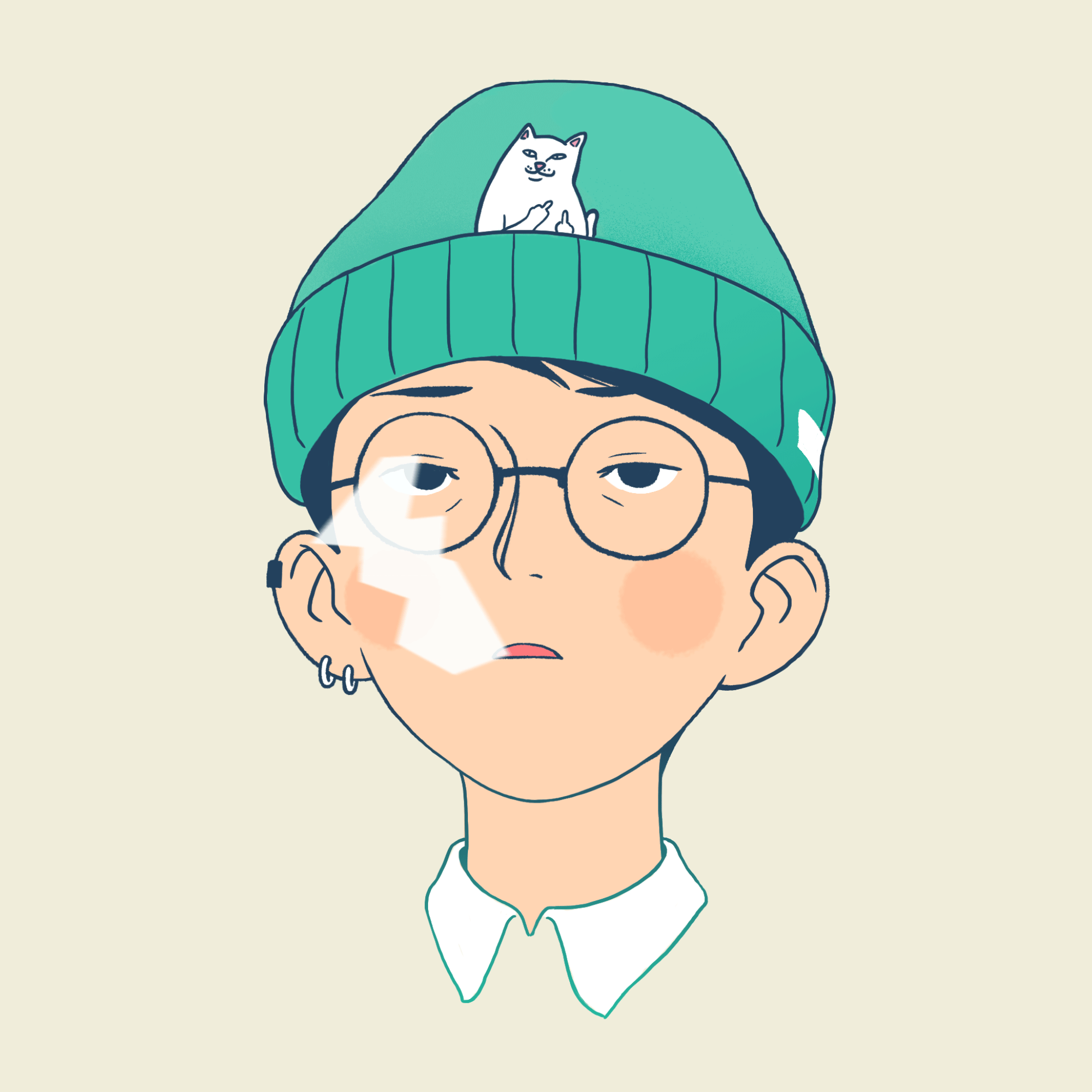 Kino Jin (Yu Jin) is a New York based animator, who was born and raised in China.
She received her BFA in Animation at Maryland Institute College of Art and graduated from Pratt Institute with an MFA in Digital Arts.
​
Feel free to say HI at
​
​
​
EDUCATION
​
2018 - 2021 MFA DIGITAL ARTS (GPA: 3.8) Pratt Institute, Brooklyn, NY
2015 - 2017 BFA ANIMATION (Magna Cum Laude) Maryland Institute College of Art, Baltimore, MD
2012 - 2014 ANIMATION Nanjing University of the Arts, Nanjing, China
​
EXPERIENCE
​
2012 - Present Freelance Illustrator/Animator/Designer
Clients: Recreyo - Youtube, Cheerland Entertainment Organization, Nanjing SeaLandConsulting Service, Qingdao Eastan Bio-Techno-logy - Black Nose, Jiangsu Education Press, Baicizhan, Tony Studio - Hairport.

Collaborates with directors and clients to create brand-driven designs, storyboards, style-frames, character designs, and 2D animations
​
2021 - present Drawn Animator CBS STUDIOS - LATE NIGHT CARTOONS, INC, NEW YORK, NY​
​Tooning Out the News Season Two (Paramount+ original shows)
​
2021 Assets Animator Hell - DIRECTED BY XINRUI ZHOU, UNIVERSITY OF SOUTHERN CALIFORNIA
​
2020 Animator BABBLE BUBBLE - DIRECTED BY RICHAN LI, PRATT INSTITUTE
Cleaned up linework and colored the rough animations in Clip Studio Paint

Polished and modified animation assets

Official Selection:
2021 New York City Independent Film Festival
2021 Petit Plan: Americana
2021 Beeston Film Festival
2021 NewFilmmakers NY
2021 Big Shoulders International Student Film Festival
2020 Pixel Vienna Animation Festival, Honorable Mention
2020 Short Stop International Film Festival, Nominee
2020 Moscow Shorts International Short Film Festival
2020 Big Cartoon Festival
2020 SHORT to the Point
2020 Short Stop International Film Festival
2020 Short Shot Fest
2020 Hangzhou Youth Film Programme
2020 Feinaki, 2020 Beijing Animation Week
2020 COVIDaVINCI
2020 Panama Animation Festival
2020 Digital Juice. Short Film & Animation Festival
2020 TIAF - Tbilisi International Animation Festival
2020 ANIMAFILM International Animation Festival
2020 AnimaSyros International Animation Festival + Agora
2020 */ 16th Athens Digital Arts Festival | Technotribalism
2020 ANIMASYROS International Animation Festival
Winner of Student Experiment Shot - Los Angels Animation Festival
Winner of Best Animation Shot - Rome Independent Prisma Awards
Winner of Best Student Short - Changing Face International Film Festival
​
2018 - 2020 Graduate Assistant PRATT INSTITUTE, BROOKLYN, NY​
Designed and distributed department announcements

Created holiday-related animations for the department's social media accounts

Created 2019 + 2020 graduation screening posters and 2019 graduation screening animation
​
2017 - 2018 Animator FLICKERLAB LLC, BROOKLYN, NY
Created character designs, background designs, storyboards, style-frames, and animatics

Animated 2D characters and effects in Animate CC

Clients: Bleacher Report, Condé Nast, CVSHealth, Tax March, WingaDoos LLC, Center for Human Rights in Iran
​
2017 Graphic Designer VIDA GRAPHICS & SIGN, NEW YORK, NY
Tasks include: promoting social media, designing posters, signs, and booklet cover
​
2016 Teacher Assistant FOREVERMARK INTERNATIONAL ART EDUCATION, SHANGHAI, CHINA
Organized social media content and acted as an artist's assistant
​
2016 Archive Intern THE HERMAN MARIL FOUNDATION, BALTIMORE, MD
​
2015 Concept Art Intern SHANGHAI KINGNET TECHNOLOGY CO., LTD, SHANGHAI, CHINA
Participated in the preproduction department, created various assets and character designs
​
2013-2014 Animator DREAM EATER - DIRECTED BY TIANLIANG YU, NANJING UNIVERSITY OF ARTS
Production: Cucumber Garden Art Studio Room

Official Selection:
the 47th Annual ASIFA-East Animated Film Festival
2020 Shenzhen Contemporary Animation Academic Exhibition
2015 Beijing Film Academy Award for Best Visual Effects
2015 Jiangsu Design Competition Excellence Award
​
SOFTWARE CAPABILITIES
​
Adobe Creative: Photoshop, After Effects, Animate, Premiere, Illustrator, Audition, Indesign

2D: TVPaint, Storyboard Pro, Toon Boom Harmony, Clip Studio Paint, Character Animator

3D: Autodesk Maya, Nuke, Zbrush
​
​
PUBLICATIONS
2019 Blazer, Liz. Animated Storytelling: Simple Steps for Creating Animation & Motion Graphics (2nd Edition).
Chapter4 - Storyboarding, page 86